Deep Track is a project dedicated to playing all that is good with rock and roll; songs you know and some songs you don't.  The rock and roll gods smiled down upon Lisa and Greg to bring them together to dig deep for great songs that deserve to be performed live for you!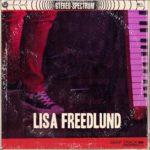 Considering herself born a little too late, Lisa is drawn to all things rock n roll (She watched a lot of MTV and the Muppets as a young child, which left a strong impression on her developing brain). Her very first hands-on musical experiences involved a 1970s mystery-organ (maybe a Silvertone? Lowry? …Lisa checks eBay on a regular basis in hopes it will one day it will be resurrected) that was kept in a corner in the basement. Her fascination with this weird contraption led to countless hours of musical discovery and driving her parents crazy with the insanely loud rhumba and bossa beats. Lisa attributes her interest in various styles of music to this organ as well as her parents' record collection. She was always digging through the records and staring at the images, art, and faces on them. Lisa's doodling of choice when bored in class at school was to sketch her favorite albums and musicians. She fondly remembers drawing the back cover of The Best of the Doobie Brothers (focusing great detail in Jeff Baxter's platform boots and leather jacket).  Nowadays, not much has changed: still fascinated with The Muppets, cheesy 70s home organs, album art, etc.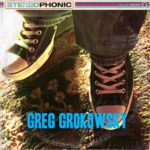 Growing up playing plenty of 45 rpm records and rolling Dad's LP's on the floor started the strong foundation of music for Greg.  Even though all of that great music existed around him, for Greg…it begins and ends with the Beatles; everything else just kind of fills in around them. Playing guitar since high school, Greg has been learning songs, licks and all around delicious riffs by groups such as The Doors, Gin Blossoms, Marshal Crenshaw and everyone in between. With a weakness for sweet guitars and rock and roll paraphernalia from Dave's guitar shop, Greg dabbles in multiple genres of music and is still looking for songs to learn…and that list never ends.  Greg is happy about that.